My Retro Family
Here are all my current retrotech machines and gizmos that I call my family!
---
Computers
Compaq Armada 1750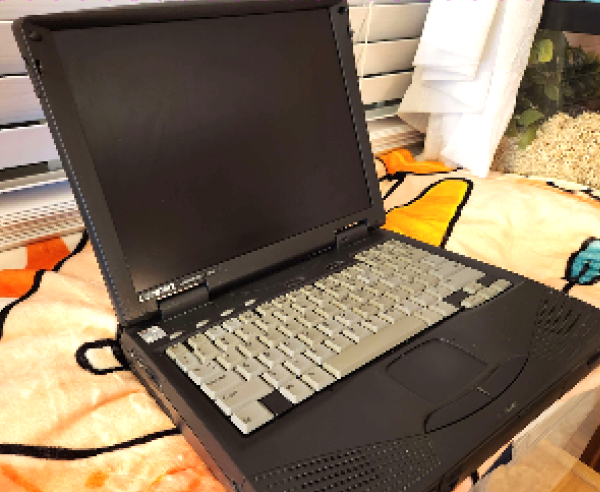 (Full specs coming soon...)

Big and chunky. Kind of stinky.
Friend tells me it's okay to use, but if I use it too long my head hurts.
It's really robust for what it is, and there's a lot of fun ports to play with.


Compaq Deskpro EN (compact size)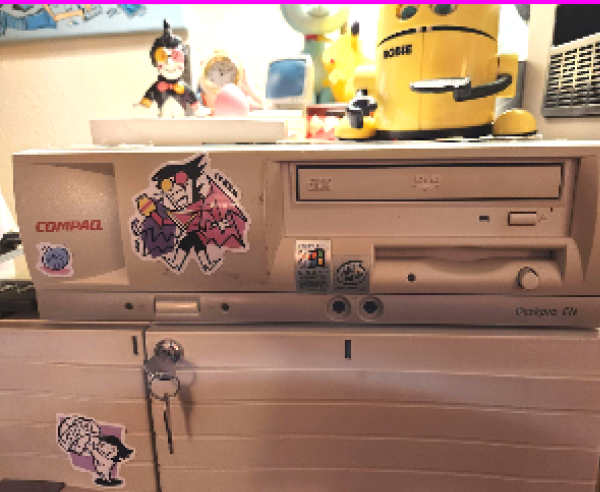 (Full specs coming soon...)


My best friend in the WinXP business. Pentium III, babey!
It's the perfect lil thing, kind of chugs for some games, but great for art.
Very portable, hardworking, huggable.


Childhood Memory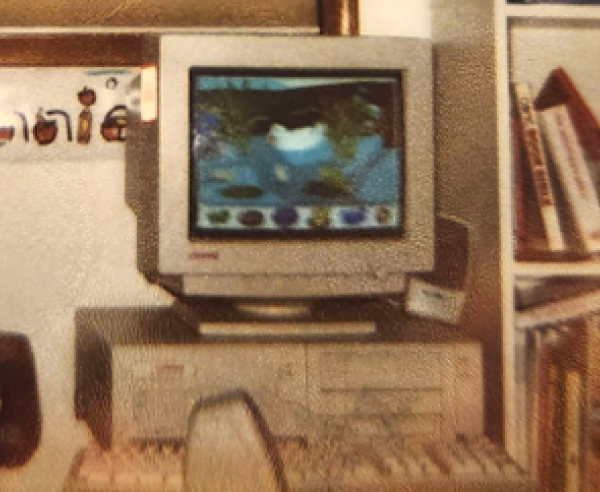 (Full specs coming soon...?)


My childhood computer. Full of memories. And games!
I want to investigate and identify what type of computer this was.
Only a polaroid exists...


---
CRTs
Sony PVM 1270Q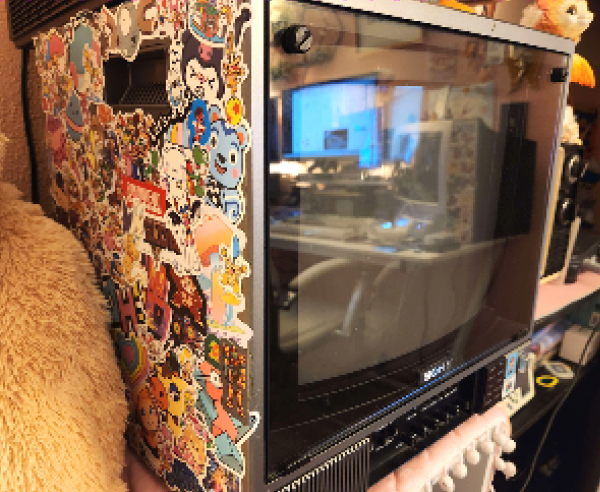 12". 1983. 600 to 650 Lines of resolution.



My first CRT tv and Sony's first PVM.!
My friend sold this to me, and what really started my collection.
Lots of fun inputs/outputs and features.
Lovely glass pane, but has the tiniest scratch.


Hitachi superscan Elite 751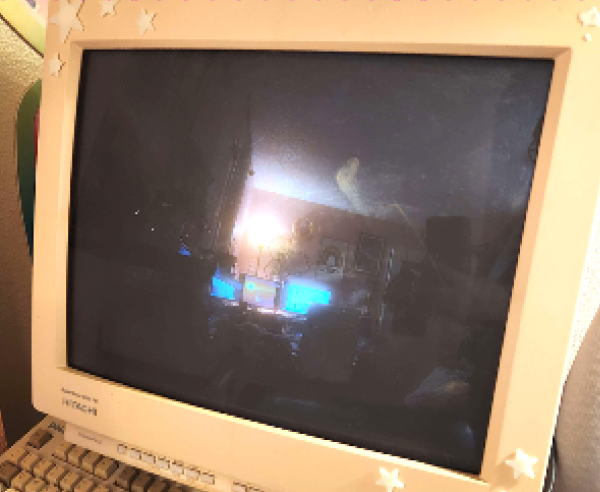 19". 1998. 1600 x 1200 resolution.


Yellowed and cracked, but incredible display!
Has a big crack on the top vents but other than that it's in nice shape.
Also bought from a friend and came with an old Dell machine (RIP).


Philco Model TY00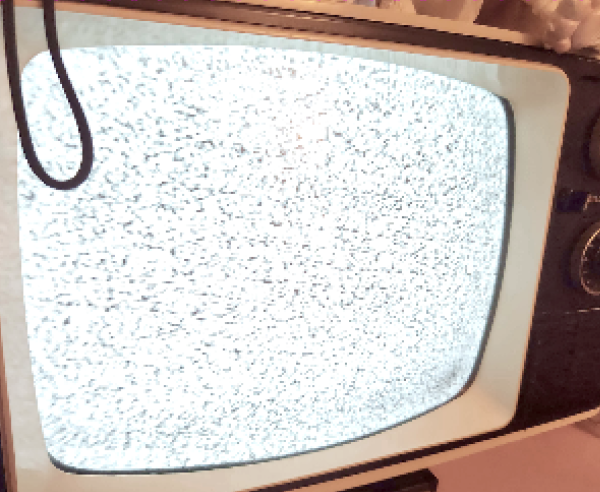 11". 1982. Black and White.



First Black and White CRT!
Found this guy at a antique mall, and immediately brought it home.
The tuning is a bit finicky and the picture is fuzzy.
But that just makes it all the more unique!


Toshiba Model Mv13P3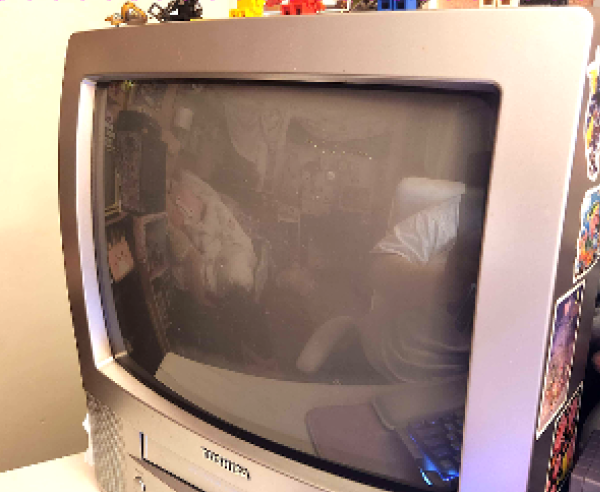 13". 2004. Color. VHS combo


Another thrifted find!
I could not believe when I found this guy in the wild for $16.
It sits comfortably on my table, and I use it mostly for playing my Gamecube and PS2.
It also has VHS recording capabilities which I adore.


---
CRT Radio Combos
ACTION Model: ACN-3550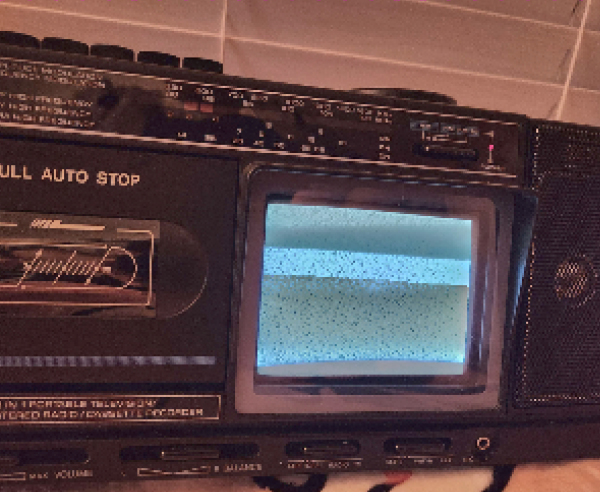 4.5". 1992. Black and White. AC/DC Battery.



First CRT Radio Combo!
Was browsing FB Marketplace and saw this and knew... I had to bring him home.
Built a custom wiring job so it could hook up to RCA Composite.
Nice picture for the size, but I mainly use it for radio and cassette.


JC Penney FM/AM Radio, TV Model 685-1007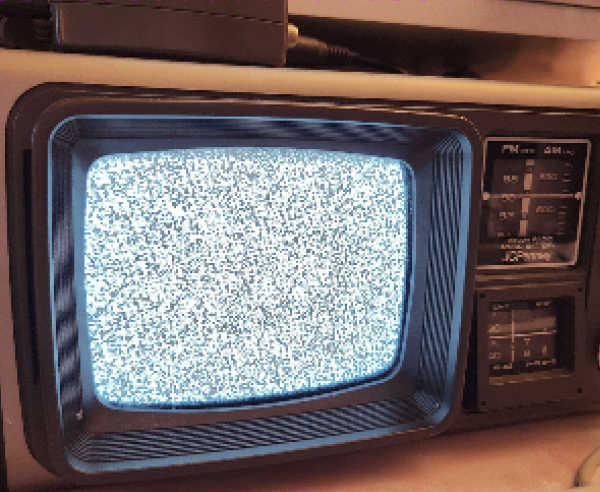 5". 1979. Black and White. AC/DC Battery


Powerful little screen!
This lil guy is all about durability.
The display is very crisp and I mostly use it for SNES or GB gaming.
The radio and portability is a bonus. Sometimes I can hear TV signals coming through.


The Singing Machine STVG-500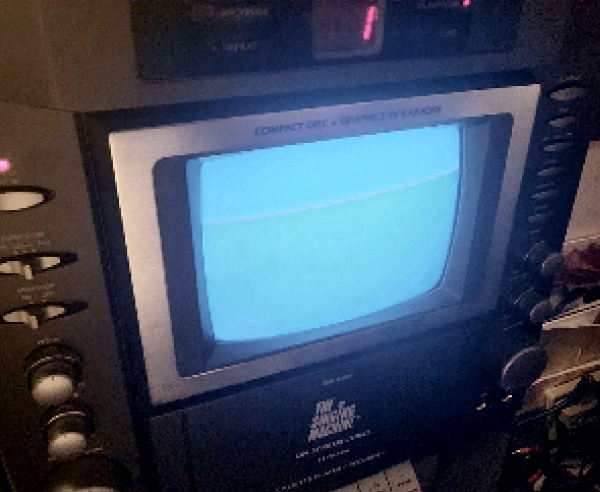 5.5". 2002(?). Black and White.



TV Karaoke Center with CD and Cassette!
Another thrift store find.
Not only does it have Cassette and CDG compatability, it also has RCA Composite inputs in the back.
I mostly use it to play CDs and Cassettes while using my WinXP machine.


---
Miscellaneous Tech
Sony Handycam Vision CCD-TRV15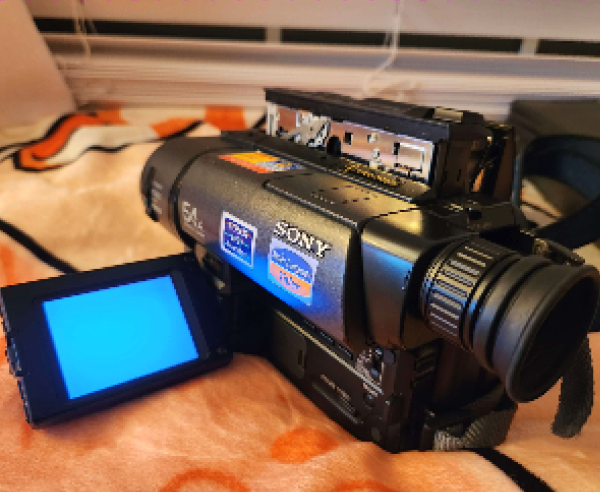 2.5" LCD screen. 1998. NTSC. 8mm Tape.



Camcorder and Tape Player Friend!
Bought this to play decades old family videos, quickly became my best friend.
Removable lithium batteries and can also be charged.
I love taking it with me everywhere, and is my preferred way to record lights and other daily adventures.